Anti-virus & Security, Kaspersky, Kaspersky Hybrid Cloud Security, Products, Software Licenses
Kaspersky Hybrid Cloud Security 100 Nodes | Last version
896 in stock
Worldwide Dropshipping
Save on shipping

Brand: Kaspersky.
Registration: ORIGINAL Kaspersky.
Condition: New.
Platform: Server.
Teams: 100 Nodes.
Duration: 1 Year.
Format: Digital (Download) .📥
License: (Alpha-numeric 20 digits) .🏆
Type: Antivirus.
Country: Global.
Activation: Activate and update 100% on the Internet, for 64 bits.
Delivery: 1 License for 100 Nodes for 1 Year. Delivery provided by email only.
*Includes Kaspersky Lab Certificate*
&nbspSold: 1 Units.
Availability:
&nbsp

896 in stock
Get it by:&nbsp

10/03/2023

From U.S.A Warehouse

US$ 2,600

Price +VAT 0.00%

International Purchase
Free Shipping


30 day Money back
Guarantee

896 in stock




Shipping



Return Policy






Guarantee





Support 24/7

We ship Worldwide
Handling time: 1-3 business days.

Expedited Shipping:
3-5 business days.

Standard Shipping:
10-15 business days.

If you´re not 100% happy with your purchase, you can return this item within 30 days.

We accept refunds within 30 days after your purchase.
Fast response and best support 24/7 for any questions and assistance.
*Important: Digital items are delivered by email.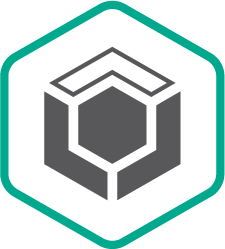 Kaspersky Hybrid Cloud Security 100 Nodes | Last version
Cloud-based infrastructure
Kaspersky Hybrid Cloud Security provides efficient protection, visibility and control of virtual and cloud workloads for hybrid IT infrastructures, without any negative effects on systems or users. Multi-layered security technologies (such as system hardening, exploit prevention, file integrity monitoring, network attack blocking, and antimalware, both static and behavior-based) provide comprehensive protection across all infrastructure, from virtualized servers and desktops to public cloud instances (AWS, Azure, Google Cloud).
-Protects Windows and Linux Virtual Desktops and Servers (VDI)
-Provides next-generation protection against the latest cyber threats
-Helps companies customize security on new and legacy systems
-Reduce exposure to attacks by hardening corporate servers
-Enables single point management of the entire hybrid infrastructure
-Does so much more to support your compliance initiatives
-It offers convenience and flexibility by integrating with leading public cloud platforms such as AWS, Microsoft Azure, and Google Cloud.
VISIBILITY AND CONTROL FOR PHYSICAL, VIRTUAL AND CLOUD WORKLOADS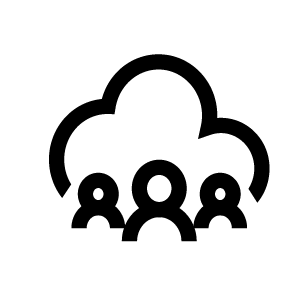 Up to 30% reduction in virtualization resource usage
The streamlined architecture greatly reduces the "security tax" and, through a series of smart optimizations such as shared caching and the elimination of redundant information, you can reduce the amount of data and the number of operations required. This dramatically reduces IOPS, CPU cycle, memory, and disk footprints, helping to achieve high consolidation rates and protect investments in virtualization projects.


Efficient protection for VDI
Kaspersky Hybrid Cloud Security was designed with VDI in mind. It leverages a proprietary architecture to ensure linear scalability as the load on virtualization hardware increases. Simplified acquisition and native support for Golden Image enable dynamic generation of virtual desktops as needed. Flexible licenses allow gradual migration from physical machines (with the possibility of restoration), making Kaspersky Hybrid Cloud Security the ideal partner for VDI deployment projects and more.


System hardening and multi-level security
The rich and flexible hardening dramatically reduces the attack surface, eliminates arbitrary code execution on servers, and blocks exploits. Memory and data control algorithms disable host- and network-originated ransomware attacks. Kaspersky Hybrid Cloud Security ensures a safe and responsive VDI environment, allowing users to concentrate on their work without the risk of becoming victims of a cyber attack.

Single management console
Kaspersky Security Center is the single management console that facilitates security administration and IT systems management. Fully scalable, the console supports digital transformation and facilitates end-to-end security management, with easy separation of administrator responsibilities. The sophisticated reporting tool enables continuous auditing of physical, virtual, and public cloud infrastructures.


Native integration with the main virtualization platforms
Native API integration simplifies deployment, streamlines daily management routines, and ensures consistent visibility and control. Single management console provides the means for efficient orchestration of physical and virtual public cloud workload security across multiple platforms, ensuring the integrity of security policies applied to different parts of the infrastructure.